Success at AIMS 2018!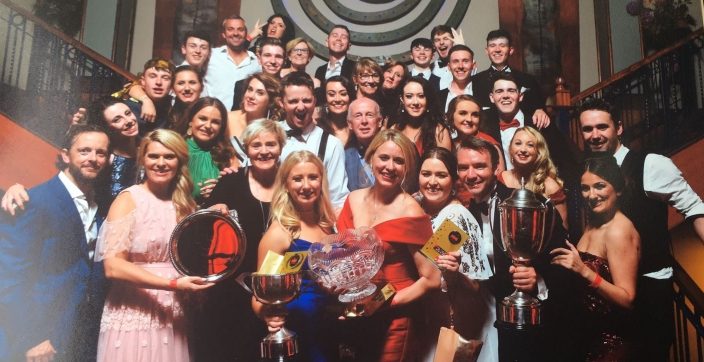 For the 2nd year in a row, LMVG took home the Best Overall Show at the national AIMS Awards in the INEC Killarney on 16th June 2018!
The group is absolutely thrilled to have had such recognition for West Side Story this year with some exceptional and inspirational winners in Claire, Dave & Jacqueline:
Best Overall Show (Gilbert Section) – WINNER
Best Director (Claire Tighe) – WINNER
Best Musical Director (David Hayes) – WINNER
Best Actress in a Supporting Role (Jacqueline Brunton, Anita) – WINNER

Best Ensemble (The Dance at the Gym) – NOMINATED
The LMVG Committee would like to thank EVERYONE who worked on this years show and contributed to the success. And special thanks to all at AIMS and our fellow nominees, societies and groups for another spectacular year!