AIMS Nominations for LMVG!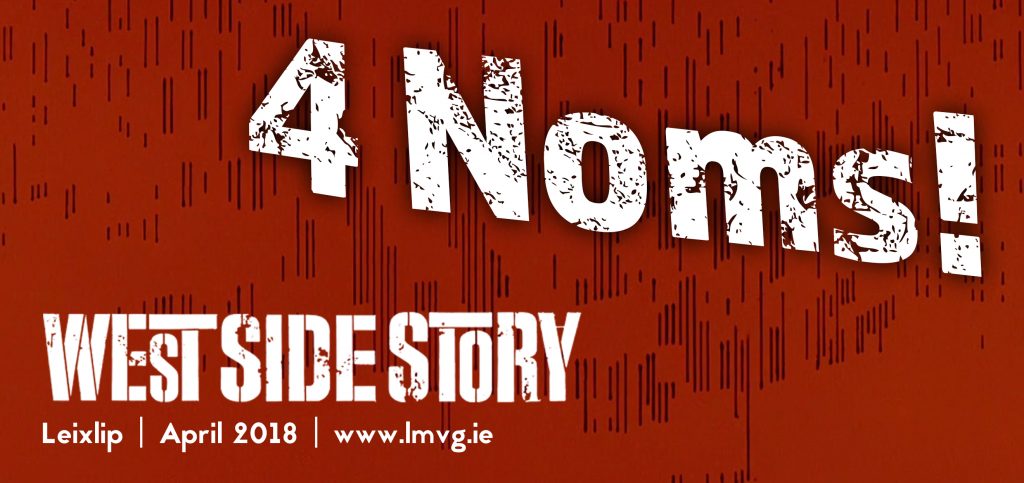 LMVG are thrilled to have received 4 nominations for the National AIMS (Association of Irish Musical Societies) Awards, for our recent production of West Side Story!
Best Director – Claire Tighe
Best Musical Director – David Hayes
Best Actress in a Supporting Role – Jacqueline Brunton (Anita)
Best Ensemble – for the "Dance at the Gym"
Our HUGE congratulations to all this years nominees, which you can find on the AIMS website, here.
Roll on the awards weekend!! We can't wait!!
X