TheatreworX presents Cinderella, at the Helix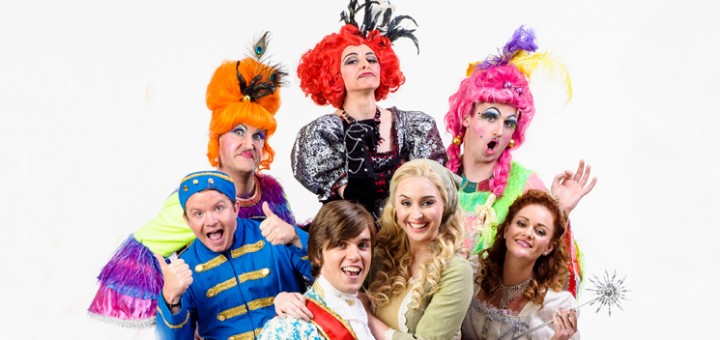 Our good friends at TheatreworX Productions, the hugely successful team behind the last six pantomimes at The Helix including Sleeping Beauty, Beauty & the Beast, Aladdin, and Jack and the Beanstalk return for their seventh panto with their latest hilarious adaption of Cinderella. Join their stunning Cinderella (Megan Cassidy) on a journey through the panto-sphere of fun and excitement as she proves that a new pair of shoes really can change a girls life, when she meets her gorgeous Prince Charming (Chris Currid).
Donning some rather stylish outfits this year, panto stalwarts and audience favourites Eoin Cannon & Aidan Mannion return as Cinders' Ugly sisters who will make it their business to make Cinders as miserable as possible. They are joined again by the hilarious Colin Hughes as Buttons and Adam Lynch as Dandini who both return for their sixth panto. Their Wicked Stepmother (Mary Murray) will take a break from Love/Hate and instead love to hate Cinders this Christmas, but will be kept in check by the beautiful Fairy Godmother (Erica Delaney Hayes) who will ensure that Cinderella will indeed go to the ball.
For more information and tickets visit the Helix website here.
See more about TheatreworX here.