Rock Of Ages: Auditions News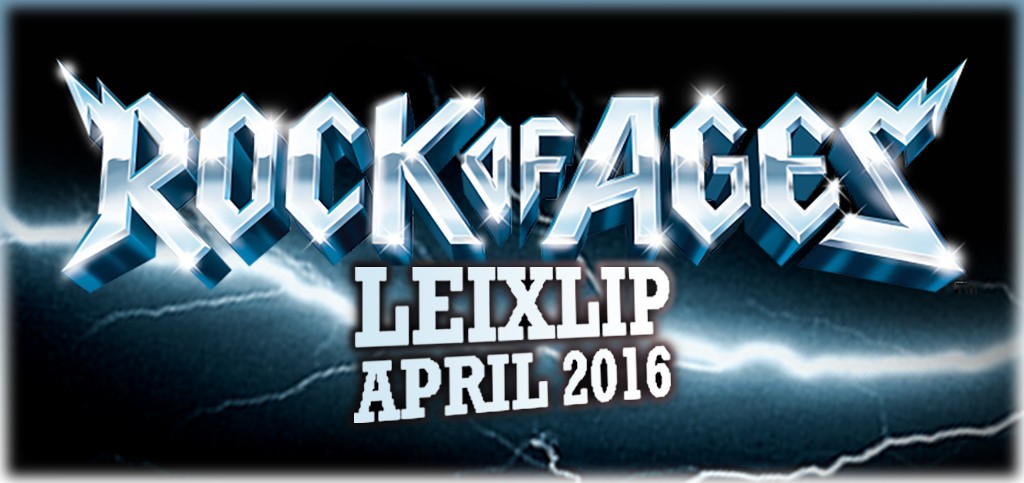 Audition Updates
Save the date – auditions for Rock of Ages will take place as follows;
Thurs 28th Jan 7.30pm – All singing/acting auditions (for parts, cameos & ensemble)
Tues 2nd Feb 8.15pm – Dance auditions. ALL Cast to attend dance auditions.
Thurs 4th Feb 7.30pm – Call backs as required
Sun 7th Feb – rehearsals commence.
Detailed audition pieces, character list and sheet music samples are now available by request – email info@lmvg.ie.
Auditions will take place in our prefab, on the grounds of Scoil Mhuire, on Green Lane, Lexlip. Those travelling by car can park in the small carpark just off the road and then walk across the basketball court to the large prefab at the rear of the grounds.
Rock Of Ages in Leixlip
Rock of Ages opens in Leixlip on Tuesday 19th April and runs for five performances until Saturday 23rd April, with all shows at 8:00pm. We are thrilled to have an amazing directorial duo on board, with Claire Tighe as Director and David Hayes as Musical Director!!
ROCK OF AGES: Book by Chris D'Arienzo Arrangements and Orchestrations by Ethan Popp. This amateur production of "Rock of Ages" is presented by special arrangement with SAMUEL FRENCH, LTD. 
About Rock of Ages
Rock of Ages takes you back to the times of big bands with big egos playing big guitar solos and sporting even bigger hair! This Tony Award -nominated Broadway musical features some of your favourite 80's hits!
It's the tail end of the big, bad 1980s in Hollywood, and the party has been raging hard. Aqua Net, Lycra, lace and liquor flow freely at one of the Sunset Strips last legendary venues, a place where sex machine Stacee Jaxx takes the stage and scantily clad groupies line up to turn their fantasies into reality. Amidst the madness, aspiring rock star (and resident toilet cleaner) Drew longs to take the stage as the next big thing (and longs for small-town girl Sherri, fresh off the bus from Kansas with stars in her eyes). But the rock and roll fairy-tale is about to end when German developers sweep into town with plans to turn the fabled Strip into just another capitalist strip mall. Can Drew, Sherri and the gang save the strip–and themselves–before it's too late? Only the music of hit bands Styx, Journey, Bon Jovi, Whitesnake and more hold the answer.
"A seriously silly, absurdly enjoyable arena-rock musical…the performances blend sincere conviction and knowing parody. I never would have guessed that wine coolers could age this well!" – New York Times, Read More
"As the show opens with blinding lights, shredding guitars and hammer-handed drumming, even nonbelievers may start inhaling the Aqua Net and embracing their inner rocker." – Variety, Read More
"Even doubters will be wiping tears from their Wayfarers. Rock of Ages is the power-ballad decade in all its glory, tricked out with big perms, bigger dreams, and the kind of operatic ecstasy you read about only in bathroom stalls." – Entertainment Weekly, Read More