Outing to Trim Musical Society's Adams Family!!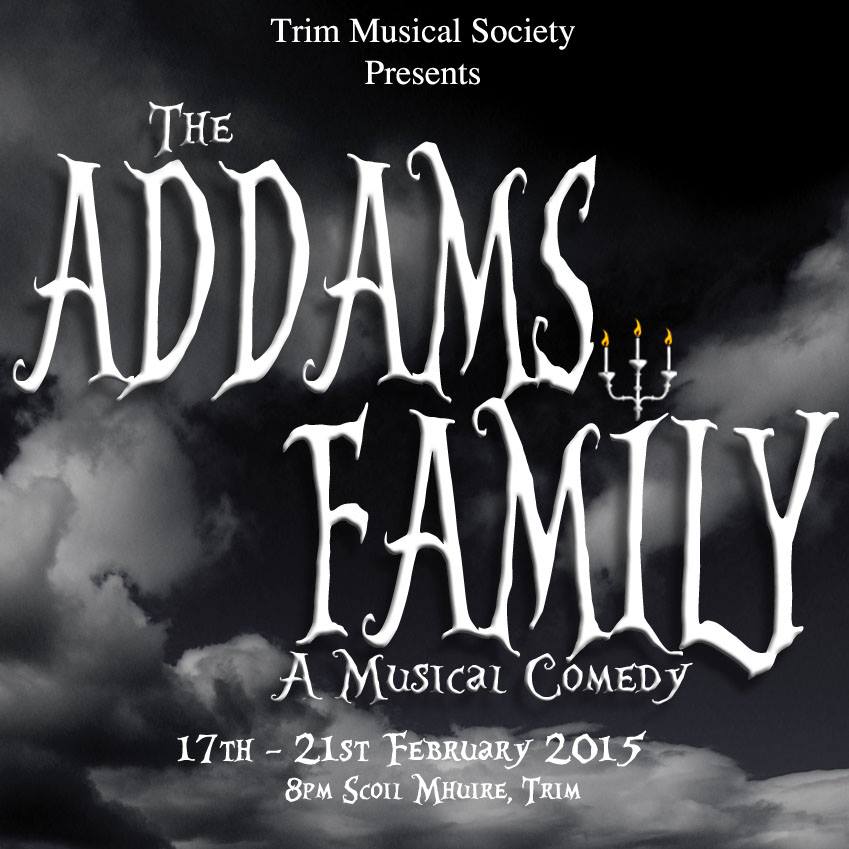 It's Showtime!
Our good friends Trim Musical Society are delighted to present The Addams Family, A Musical Comedy, Tue 17th Feb- Sat 21st Feb.
A group of avid LMVG show-goers are organising group booking for Fri 20th Feb.  Anyone interested please let Rita Tighe know by return to rita.tighe@welfare.ie. Tickets – €17 each.