Grease this week marks our 35th year!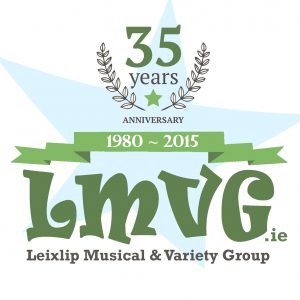 We are thrilled to be opening Grease this week (21st – 25th April) and are looking forward to seeing so many good friends in coming days.
This week is a very special one for us here in LMVG, because way back on 16th April 1980, the founding meeting of Leixlip Musical and Variety Group took place in the Captain's Inn, Leixlip. This inaugural meeting was attended by 52 keen locals with a shared passion for all things musical!
LMVG is now officially 35 years old and we have shared so many good memories over the years and are extremely proud of all our past productions and, most importantly, the life-long friendships we have made. We look forward to the next 35 years with equal excitement and enthusiasm. Check out some galleries of previous LMVG productions here.
LMVG would like to take this opportunity to extend a massive THANK YOU to everyone who has been involved along the way, especially all of our local patrons, sponsors and advertisers who make our work possible. We are also extremely lucky that many of our tireless original members are still involved with the group, bringing a wealth of experience, energy and commitment to all our activities. We really couldn't do it without you – we love you all 🙂
See you all at Grease this week, and here's to the next 35 years of LMVG!!