Auditions! Auditions! Auditions!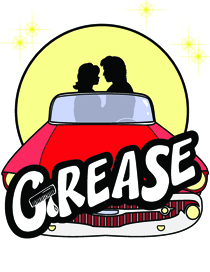 Well the time has finally come – audition dates and times for Grease have finally arrived…
Excited?
We are!!
Tues 27th Jan, 8pm – Principals Audition in LMVG Prefab
NOTE CHANGE OF DATE; Now Sunday 8th Feb, 6:00pm – Dance Auditions in the Parish Centre (Leixlip Church, Station Road)
Note that everyone who wants to be in the show (Principals and Chorus) must be at Dance Auditions on Sunday 8th February.
LMVGs Grease will be staged in Leixlip from April 21st-25th 2015.
Leixlip Musical & Variety Group are thrilled to present another superb musical again this year, and just like last year, its going to be another spectacular show – Claire Tighe (Director and Choreographer) and Caitriona NiThreasaigh (Musical Director) will be amazing!!
---
Principal Auditions – 

Tues 27th Jan @ 8pm
Audition pieces and tracks will be available soon, on request, by emailing info@lmvg.ie.
Minimum age for participation in Grease this year, is 16 years old.
Principals are required to learn a song from the show and perform an audition piece of dialogue. All characters (except for Vince Fontaine, Teen Angel & Miss Lynch) need to be able to dance, and therefore need to attend the dance call.
Cast of Characters
Danny – Leader of the T-Birds. Strong, confident, cool. Strong singer & dancer (Song – Sandy, Summer Nights)
Sandy – Dannys love interest. Sweet, wholesome, naive, cute. Strong singer & dancer (Song – Summer Nights, Hopelessly Devoted)
The Pink Ladies;
Rizzo – Leader. Tough, sarcastic, outspoken but vulnerable underneath. Strong singer & dancer (Song – There are worse things I can do)
Frenchy – A dreamer. Good natured and a bit dumb. Good dancer. (chorus of We Go Together)
Marty – Thinks herself to be very sophisticated as she can look older than the others, but betrays her real age when she opens her mouth. Good dancer (Freddy My Love)
Jan– Loud and pushy with the girls. Fun loving. Good Dancer. (chorus of We Go Together)
The T-Birds;
Kenickie – Second in command to Danny. Tough & cool. Relationship with Rizzo. Strong singer & dancer (Song – Greased Lightnin)
Doody – Youngest of the guys. Small, boyish, open. Plays guitar preferably. Good danceabilty, singer. (Song- Those Magic Changes)
Roger – Up for a laugh guy. A clown, full of mischief. A bit of a thing going with Jan. Good singer (song- Mooning)
Sonny – Wheeler Dealer, who thinks he's a real ladies man. (chorus of Greased Lightnin)
Other Roles;
Patty – typical cheerleder. Confident, over enthusiastic. Good dancer (chorus of We Go Together)
Ch-Cha – "Best dancer" in St. Bernadette's/Loud mouth. Strong dancer (chorus of We Go Together)
Eugene – Class valedictorian. Awkward, weak, smug, but gullible.
Vince Fontaine – Slick, egotistical, fast talking. DJ  (No song or dance)
Johnny Casino – Cameo. Sings Born to Hand-jjve
Teen Angel – Good looking, falsetto-voiced singer for cameo of "Beauty School Drop out" (obviously song- Beauty School Drop Out)
Miss Lynch – Teacher/Principal. (No song or dance)
---
 GREASE IS THE WORD – SO START SPREADING THE WORD!!!