3 AIMS Nominations for LMVG!
We are thrilled to share that LMVG has been nominated for not one, not two, but THREE awards for our recent production of Grease! The 2015 AIMS Awards take place in Killarney on June 12th & 13th.
LMVG's Grease has been nominated in three categories this year:
Best Director – Claire Tighe
Best Choreographer – Claire Tighe
Best Technical – Lighting, Sets & Sound
Congratulations and best of luck to all of this years nominees – we can't wait for the big event!!
For more information on this years nominations visit the AIMS website.
---
 What is AIMS?
The Association of Irish Musical Societies (AIMS) provides a voice to musical theatre in Ireland. Over 130 musical societies, throughout the whole of Ireland, are members of AIMS – this relates to around 14,000 people directly involved with musical theatre and an audience base of around 1.2 million.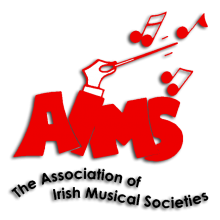 AIMS provides many services to its members, ranging from help and advice in choosing shows, resolving any difficulties that they may face, running various workshops on all aspects of theatre, through to an adjudication and awards scheme that is constantly pushing forward the standards of musical theatre.
Membership of AIMS is open to any society that is involved in Musical Theatre in Ireland, subject to their membership application being approved by the AIMS ruling body – the National Council.