Jesus Christ Superstar wins at AIMS Awards!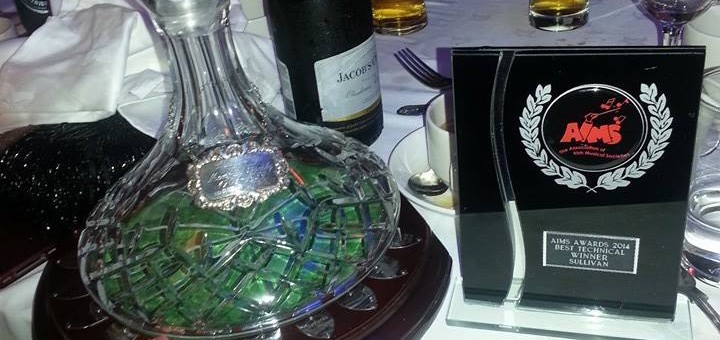 In true Oscar style fashion AIMS (The Association of Irish Musical Societies) celebrated in the sun, the annual AIMS Awards 2013/2014, which took place in the INEC, Gleneagle's Hotel, Killarney, Co. Kerry, on Saturday 14th June. The awards was attended by just under 1,100 people representing societies throughout the country from Shannon to Tipperary and from Killarney to Belfast.
Leixlip Musical & Variety Group were delighted to win the "Best Technical Award" for our production of Jesus Christ Superstar in April 2014.
Check out our JCS Gallery…