Beauty and the Beast Cancelled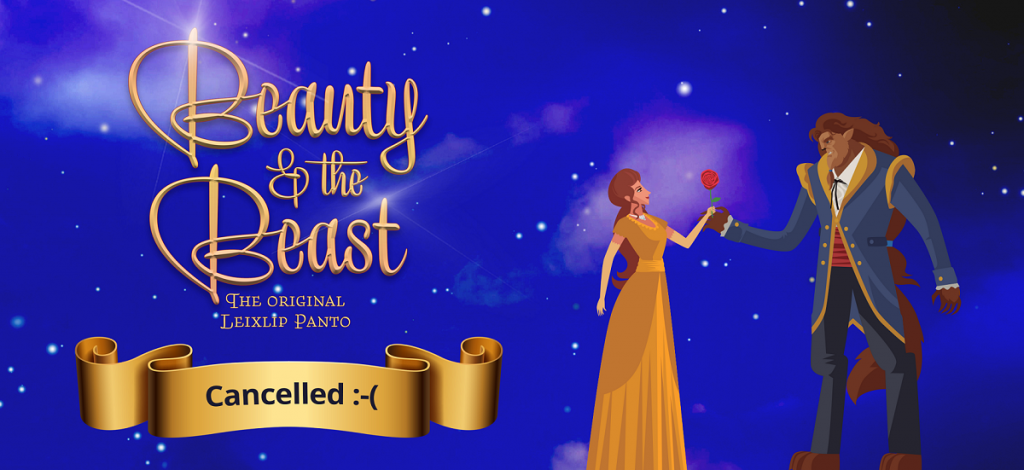 It has been an extremely difficult decision to make, but the LMVG Committee has decided to cancel our upcoming January pantomime, Beauty and the Beast.
It's with a very heavy heart that the Committee has reached this decision, as the Panto was set to be a wonderful escape for everyone on and off stage – especially after such a tough year on so many fronts.
As a voluntary community group, we do not feel we would have the capacity to respond to the evolving public health considerations and precautions, especially into January. Ensuring the health and safety of our cast, crew and audiences is always paramount, but we wouldn't be able to realistically manage the current and emerging circumstances.  
The Committee would like to send our love and thanks to EVERYONE who has worked so hard on the production so far – the production team, cast and dancers – and we're really sorry that we won't make it to the stage next month. We're also thinking of those professional services and providers who are losing out on yet another show cancellation. These have been very tough times for our friends working in the industry, and we really look forward to working again with you soon.
We know this isn't good news so close to Christmas, however we will be back – there is no doubt about that! We promise we'll be back onstage soon, doing what we love so much 🙂
Thank you to everyone for the ongoing support of the Group, and we'd like to take this opportunity to wish you all a wonderful Christmas and a very healthy and happy New Year.
Take care,
LMVG Committee x