The Wedding Singer – Cancelled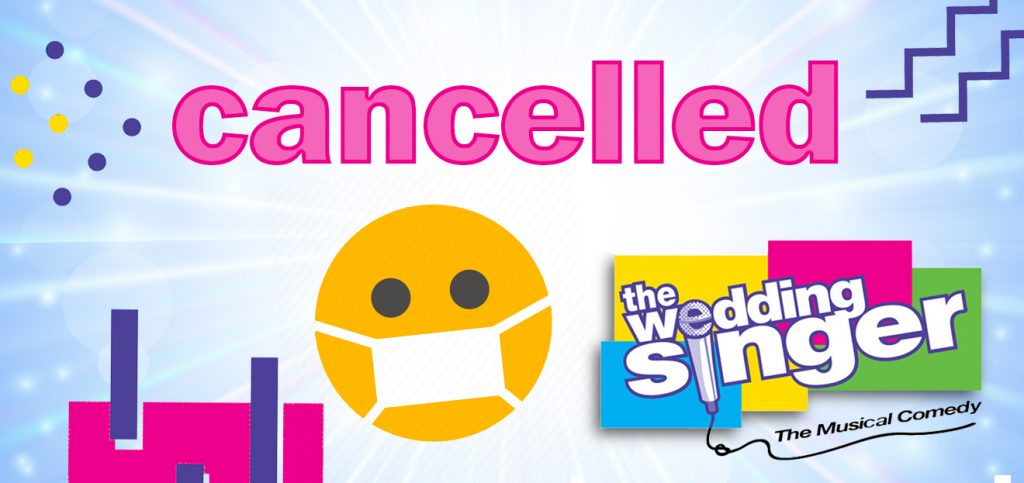 UPDATE: WEDNESDAY 25/03/20
We are extremely sad to share, that due to the ongoing spread of coronavirus in Ireland, and all the related public health measures, we have decided to cancel our upcoming production of The Wedding Singer (21-25 April)…
This will come as no surprise, and we are very sad that so many fellow societies have had to make similar decisions.
We would like to take this opportunity to say a huge thank you to all our cast, production team and crew, who have been working tirelessly, rehearsing for the show – and keeping hope alive!! We really look forward to working with you all again – hopefully sooner, rather than later 🙂
Refund Information
Thank you also to everyone who bought tickets for our show. Your support has been really important to us, during a challenging time for everyone. We'll be emailing everyone who has purchased tickets, over the next 24 hours, with refund information. Any queries in this regard can be sent to sales@lmvg.ie.
See you all again soon – and in the meantime, mind yourself, and each other…