The Wedding Singer Cast Announced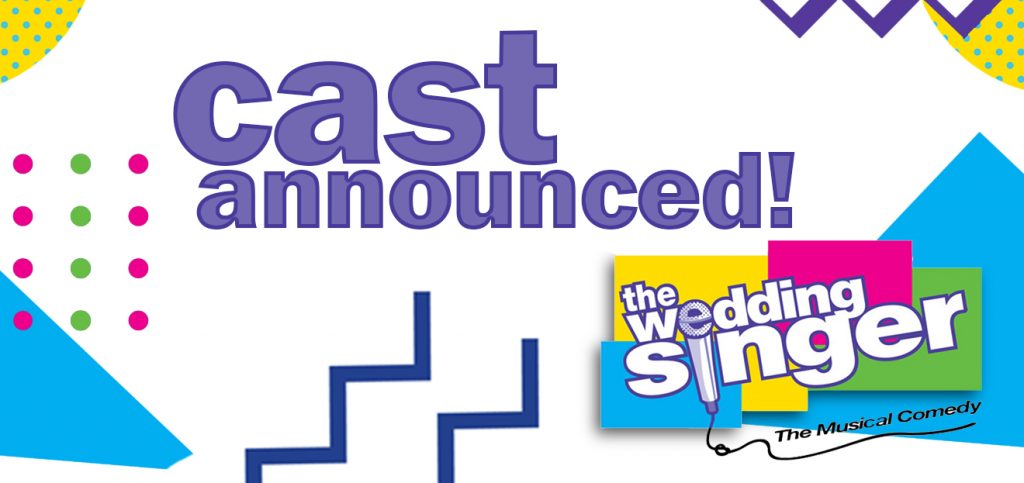 The LMVG Committee would like to sincerely thank everyone who attended recent auditions for The Wedding Singer – April 2020, Leixlip! Our Production Team was extremely appreciative of those who came along, and were, as usual, incredibly impressed with the talent on display!
We can now announce, the superb principal cast for The Wedding Singer as follows:
Robbie Hart – Jamie Hennessey
Julia Sullivan – Orla Jennings
Holly – Jacqueline Brunton
Linda – Avril Doyle
Sammy – Ross Murray
George – Ian Tighe
Glen Guglia – Ciarán Tighe
Angie – Judy Miller
Rosie – Jenny McCabe
LMVG presents the Wedding Singer from April 21st to 25th, directed and choreographed by Claire Tighe, with musical direction from Dermot O'Callaghan. The Wedding Singer takes us back to a time when hair was big, greed was good, collars were up, and a wedding singer might just be the coolest guy in the room. Based on the hit Adam Sandler movie, The Wedding Singer'ssparkling score does for the '80s what Hairspray did for the '60s. Just say yes to the most romantic musical in 20 years.
More details to follow soon!!