The Full Monty Cast Revealed!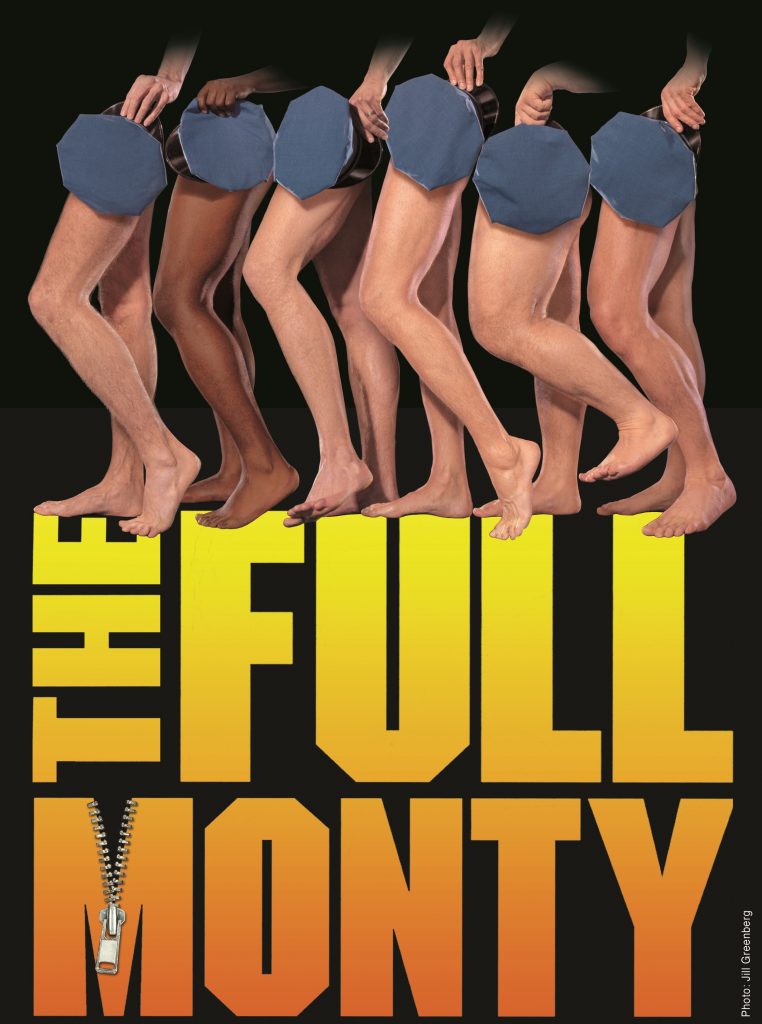 Leixlip Musical and Variety Group is thrilled to present The Fully Monty, 23rd-27th April, in Leixlip.
This years production sees award-winning duo Claire Tighe (director and choreographer) and David Hayes (musical director) assembling a superb cast and chorus, who simply can't wait to "let it go" 😉
Jerry Lukowski – Ian Tighe
Dave Bukatinsky – Kevin Sherwin
Ethan Girard – Ciaran Tighe
Malcom MacGregor – Jamie Hennessy
Harold Nichols – Ross Murray
Noah "Horse" T Simmons – Mark Asante
Reg Willoughby – Justin Parkes
Jeanette Burmeister – Jenny McCabe
Georgie Bukatinsky – Orla Jennings
Pam Lukowski – Avril Doyle
Vicki Nichols – Jacqueline Brunton
Estelle Genovese – Elaine Brunton
Joanie Lish – Aoife Masterson
Susan Hershey – Serena Salmon
---
About The Full Monty
Based on the cult hit film of the same name, The Full Monty, a ten-time Tony Award nominee, is filled with honest affection, engaging melodies and the most highly anticipated closing number of any show. The powerhouse team of Terrence McNally (Ragtime) and David Yazbek (Dirty Rotten Scoundrels) cooks up an aggressive crowd-pleaser that both entertains and grabs your heart.
While spying on their wives at a "Girls' Night Out," a group of unemployed steelworkers from Buffalo sees how much they enjoy watching male strippers. Jealous, out of work and feeling emasculated, the men come up with a bold and unclothed way to make some quick cash. In preparing, they find themselves extremely exposed; not merely physically but emotionally. As they conquer their fears, self-consciousness and prejudices, the men come to discover that they're stronger as a group, and the strength that they find in each other gives them the individual courage to "let it go."
The Full Monty is a story full of heart. Right to the end, audiences will be wondering if these lovable misfits will really pull it off. With a raucous mix of razor-sharp humor and toe-tapping pizzazz, this heartwarming, upbeat comedy is a must for any theatre looking for a big hit.
---
The Full Monty: The Broadway Musical
Book by: Terrence McNally
Music and Lyrics by: David Yazbek
Based on the Motion Picture released by Fox Searchlight Pictures and written by Simon Beaufoy, produced by Uberto Pasolini and directed by Peter Cattaneo.
This amateur production is presented by arrangement with Music Theatre International (Europe). All authorised performance materials are also supplied by MTI Europe.www.mtishows.co.uk
Originally Produced for Broadway by Fox Searchlight Pictures, Lindsay Law, and Thomas Hall. World Premiere at The Globe Theatres, San Diego, CA.
Orchestrations By Harold Wheeler
Vocal and Incidental Music Arrangements By Ted Sperling
Dance Music Arrangements By Zane Mark