Our 2020 Musical is Announced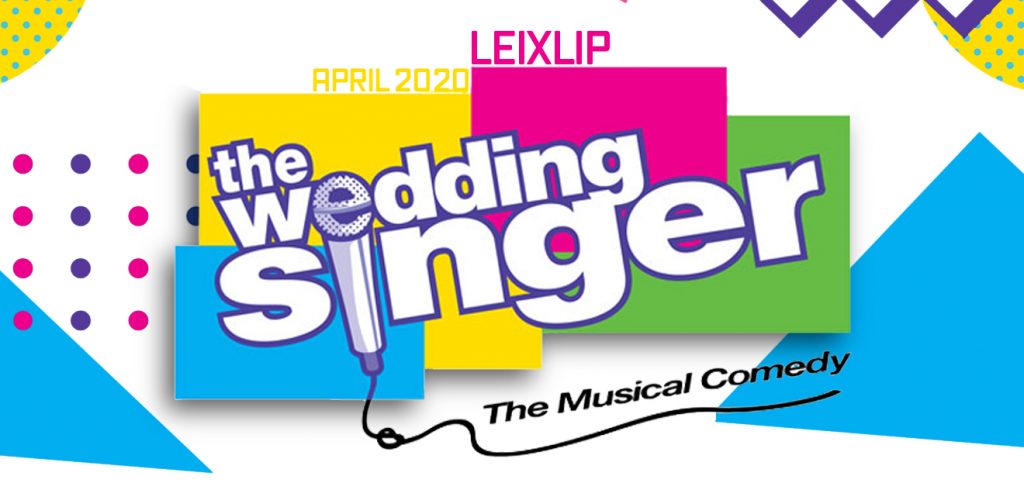 LMVG is overjoyed to announce that our next Musical production will be… The Wedding Singer, the Musical Comedy! We are ecstatic to bring this hit Broadway musical to Lexilip, in April 2020, for the very first time!
We can now also confirm that award-winning Director and Choreographer Claire Tighe will be at the helm for this production – many of you will know Claire as the CEO and Creative Director at TheatreworX and we can't wait to see what she has in store for this show!
Claire will be joined this year by Dermot O'Callaghan as Musical Director. Dermot has many, many strings to his bow, including CEO of Sing Ireland. This will be Dermot's first outing with LMVG and we really look forward to taking this journey with him for The Wedding Singer… Welcome Dermot!
---
About The Wedding Singer
The year is 1985 and the place is New Jersey when a wannabe rock star (professional wedding singer) is left at the alter and finally changes his tune. The Wedding Singer takes us back to a time when hair was big, greed was good, collars were up, and a wedding singer might just be the coolest guy in the room. Based on the hit Adam Sandler movie, The Wedding Singer's sparkling score does for the '80s what Hairspray did for the '60s. Just say yes to the most romantic musical in 20 years.
---
Auditions for The Wedding Singer
Save the dates for open auditions – Tuesday 3rd December with callbacks on Thursday 12th December. More details to follow soon!